What Is The Importance Of Dumbbells ?
Dumbbells are undoubtedly one of the most popular pieces of fitness equipment ever made. With Covid- 19 back on the rise we're continuously left finding creative ways to resume our normal daily routines inside our homes. Thus, dumbbells are of best use. Well, the main question is, what is the importance of dumbbells ? 
Let's explore best dumbbells, importance of dumbbells and their respective prices.
Fixed Dumbbell
 

If maximum convenience is very important to you, then fixed dumbbells are a better choice.
There are multiple options for fixed dumbbells such as Hexa Dumbbells
If you're buying dumbbells for use in a commercial gym, then you should go with a fixed dumbbell system.
It's price starts from ₹500 onwards.
Adjustable Dumbbells
These are a bit expensive dumbbells
But these adjustable dumbbells can be definitely worth it. They can easily and quickly be adjusted. 
It's price starts from ₹1000 onwards.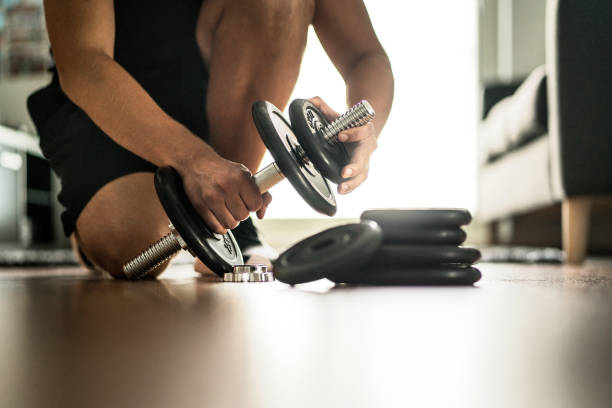 Studio Dumbbells
Studio dumbbells are fixed dumbbells in low weights, like two, five, eight, and ten.

It's price starts from ₹300 onwards.
Tips for Using Dumbbells Safely
Keep your back straight while picking up the dumbbells.
Clear your workout space before you begin, so you don't trip over any equipment.
Lift slowly as you learn new exercises to increase the muscles' work time and ensure you have the correct form.
Warm-up your muscles with 5 to 10 minutes of cardio before lifting.
Cool down and stretch after the workout is over.
Dumbbells are typically made of iron plated in chrome but may have parts made of stainless steel. Rubber coatings protect the iron from dents while also protecting the workout space from dropped dumbbells. Rubber, vinyl, or neoprene coatings are also easier to grip and keep clean if you sanitize the dumbbells between uses. Thus, the importance of dumbbells can be felt once you start using it on a regular basis. 
Visit Nfinity.co.in for best quality dumbbells at stable cost. Customers are our top priority. 
---